Keep Eating Your Own Tail
This tropical snake-predator was made thinking about medieval monsters that lived under the sea. In Colombian slang, this expression is a metaphor that roughly translates to "don't ruin yourself."
Keep Eating Your Own Tail was inspired by German-Colombian artist Leopoldo Richter.
Fish in a Tank
Also inspired by Richter, this commissioned piece was made into a mural and embroidery for a fashion design as well.
Medieval Dragon
Dragons are a product of imagination throughout history. I chase their images everywhere: medieval and renaissance books, Asian images, even comic books. This creature represents the strength and boldness I aim to posses.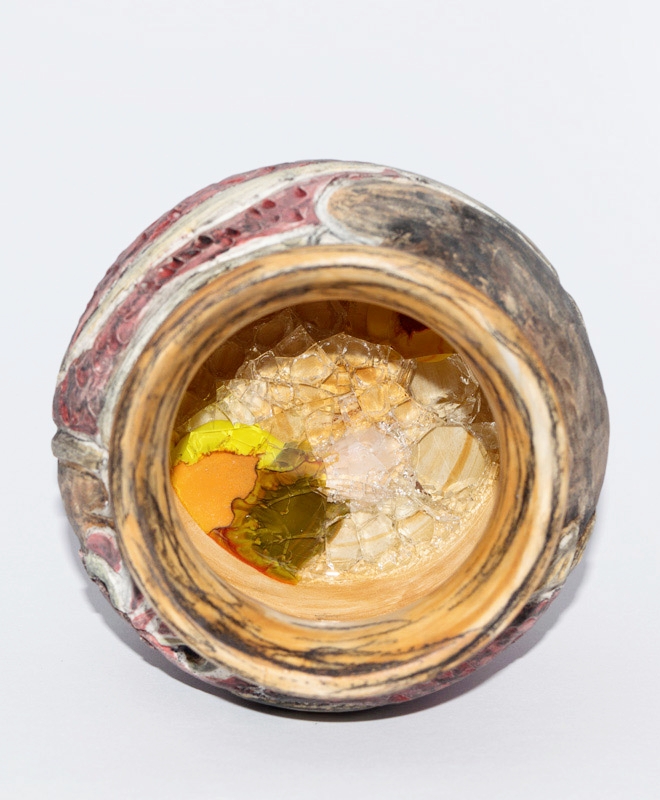 Colombian Remembrance
Inspired in pre-Columbian pottery, specifically from the natives that used to live in the region of Colombia.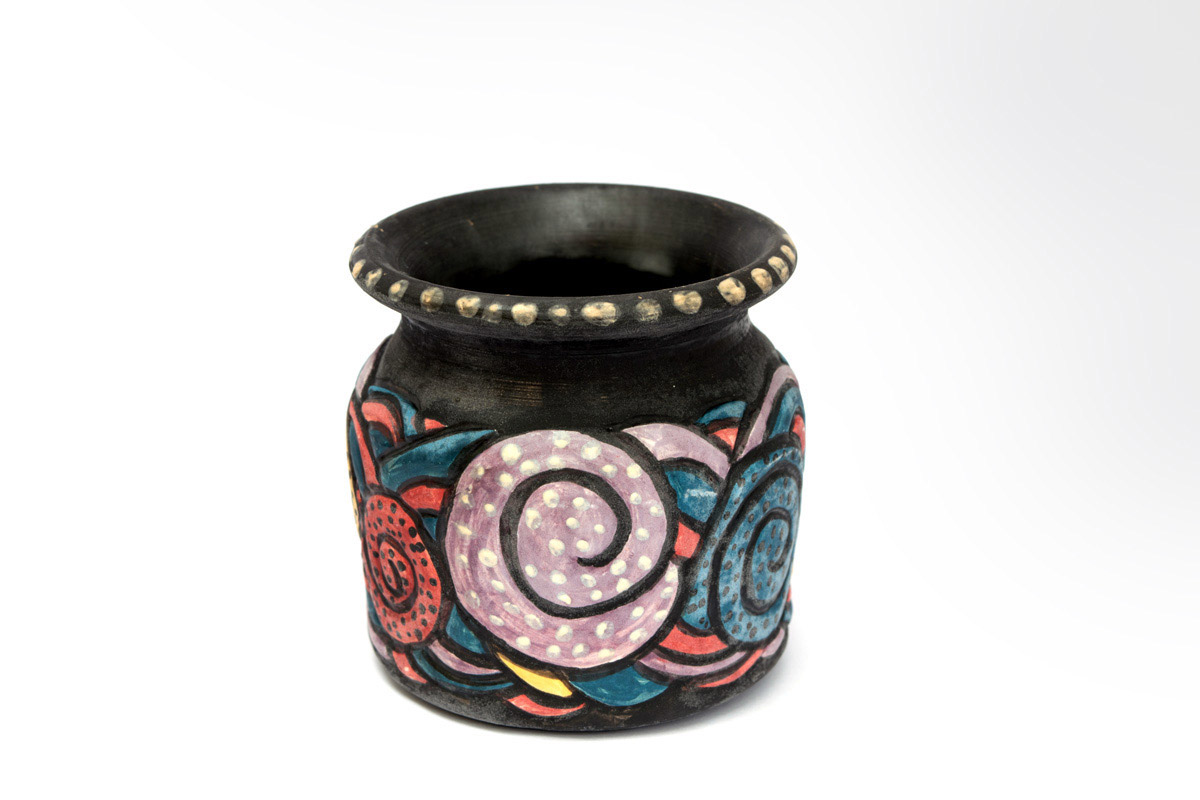 Portrait Bowl
Inspired in the European expressionism of the 20th century. Egon Schiele, Kate Kollwitz, and Francis Bacon, are among the most important references in my career.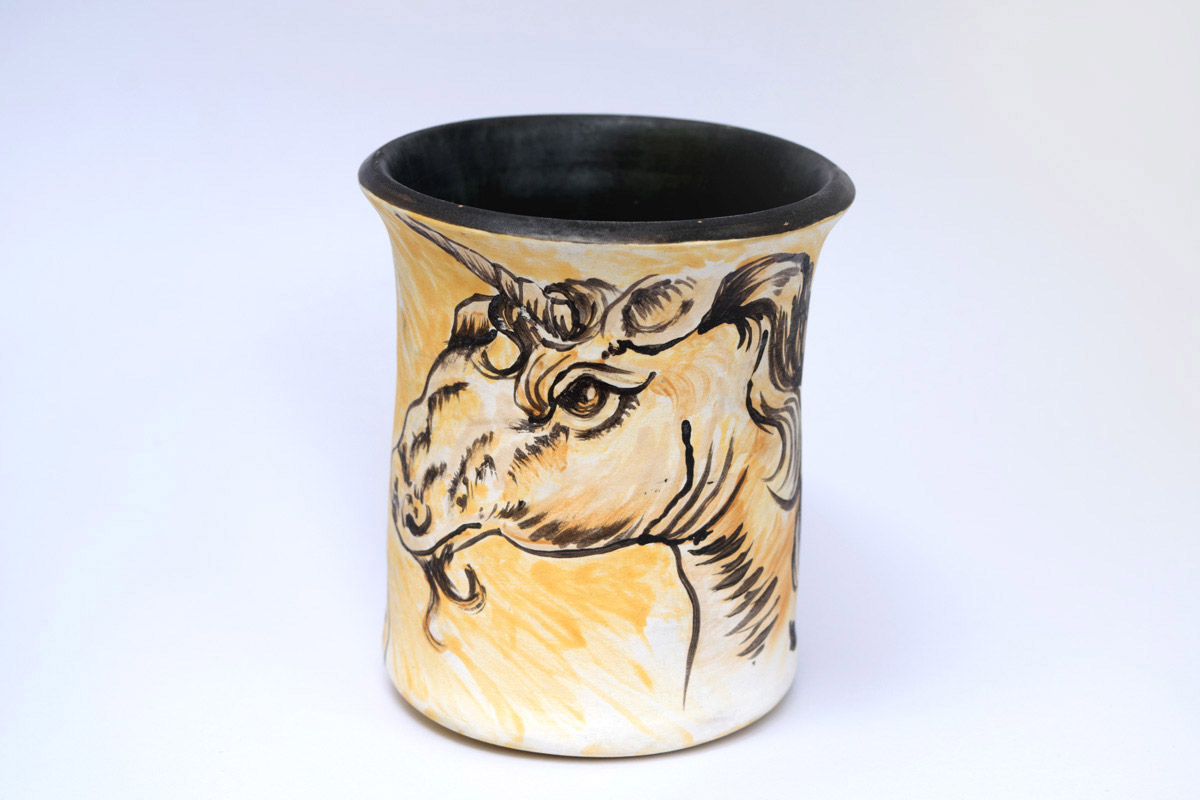 Late Medieval Unicorn
Inspired by the book "De Historia et Veritate Unicornis" published in 1983 by Michael Green.