Lady in White
This piece is one of three vessels that describes different stages of pain I started to suffer after surgery and how I strive to adapt during the recovery process.
Bones Studies (Fragment of a Sculpture)
Joint Studies
For this series of joint studies I used high contrast and deep carving to create an intensity to each position displayed.
Rectus Femoris, Lesser Trochanter
Drawing and measurements are my way of expressing my desire to keep control of this body.
Narciso Resting
With this piece I was exploring how to combine drawing and glass to create functional pottery.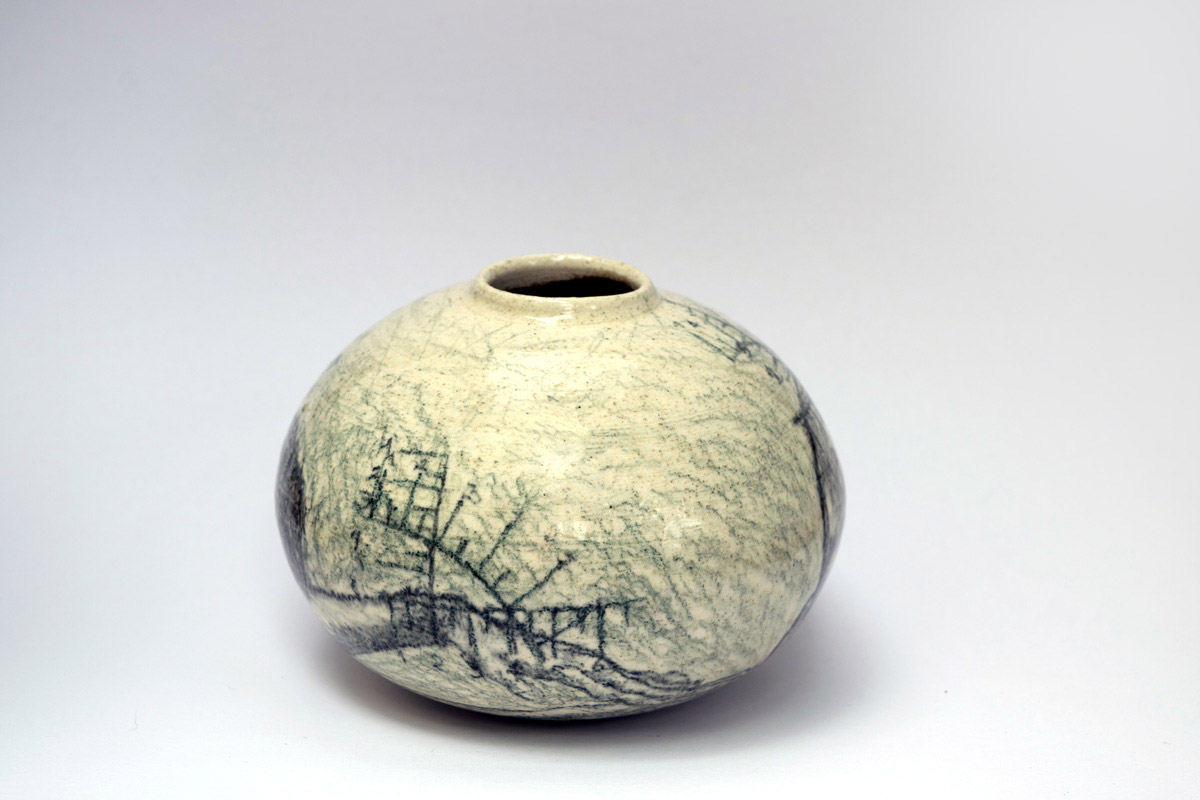 Hips Don't Lie
I enjoy creating work with layers both conceptually and visually.
Inside a Bone Collector
These "Resting" poses represents the beauty of contemplation. Like looking into a mirror that's at the same time a well, lake or ocean.
Labrum Tear
That series of four tiles show "Resting Women" coming together. The fusion of multiple bodies show the concept of a new collective body through medical intervention.
Handful
This vase describes the carpal tunnel pain in my left hand. Every piece of art I create is a product of this conflict between my urgency to create and the physical conditions that constrain me.