Restless Beauty
Women's bodies are the recipients of creation, like a vessel with water. The water does not have any shape, it depends on the container that holds it. Utilizing melting glass in my ceramics is the expression of this concept.
Fibromyalgia
Women are asked to be strong yet feminine. To be in the shadow unless called upon. Any weakness is cause for critique. The fluidity of these bold colors call out to women struggling to voice their pain and entangle it with my personal agony of my nerves overreacting to external stimuli.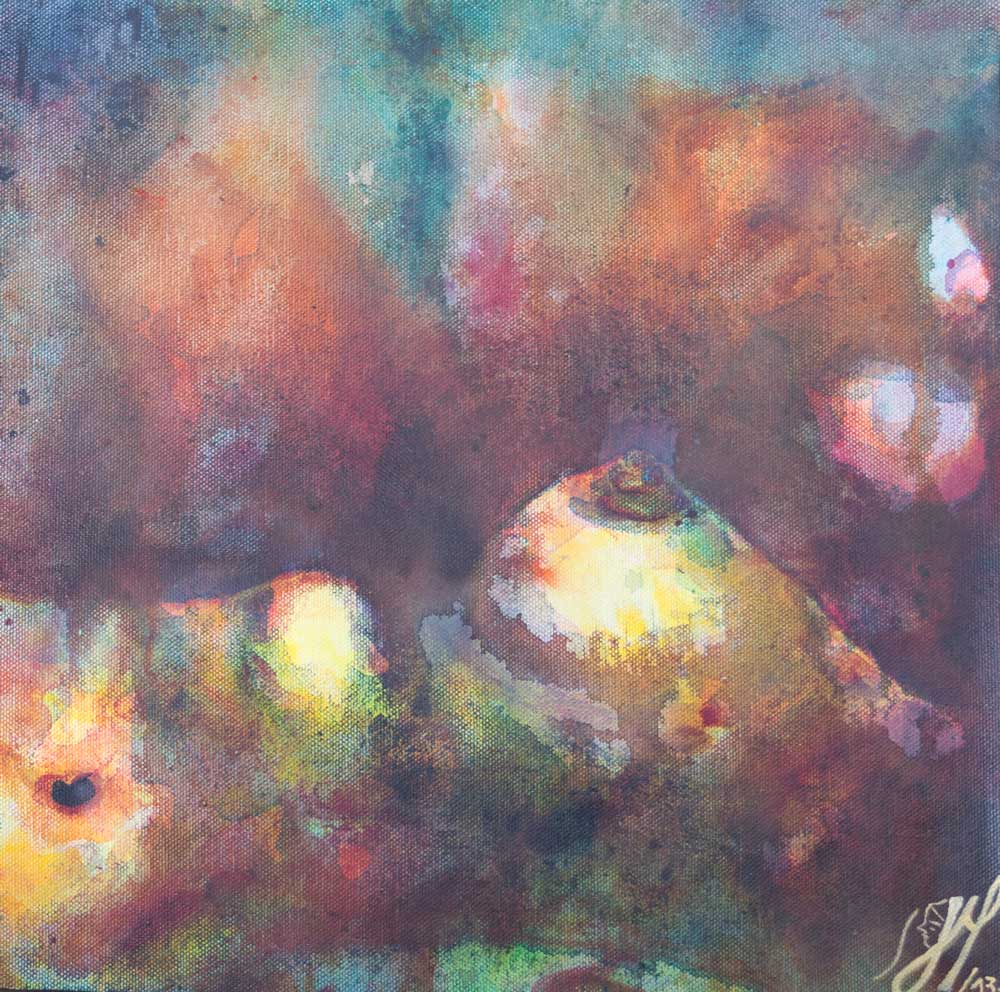 Maternity- Alejandro Obregon's Homage
Alejandro Obregon is one of the most important artists in Colombia. Violencia (1962) is one of his works that first inspired me to begin painting.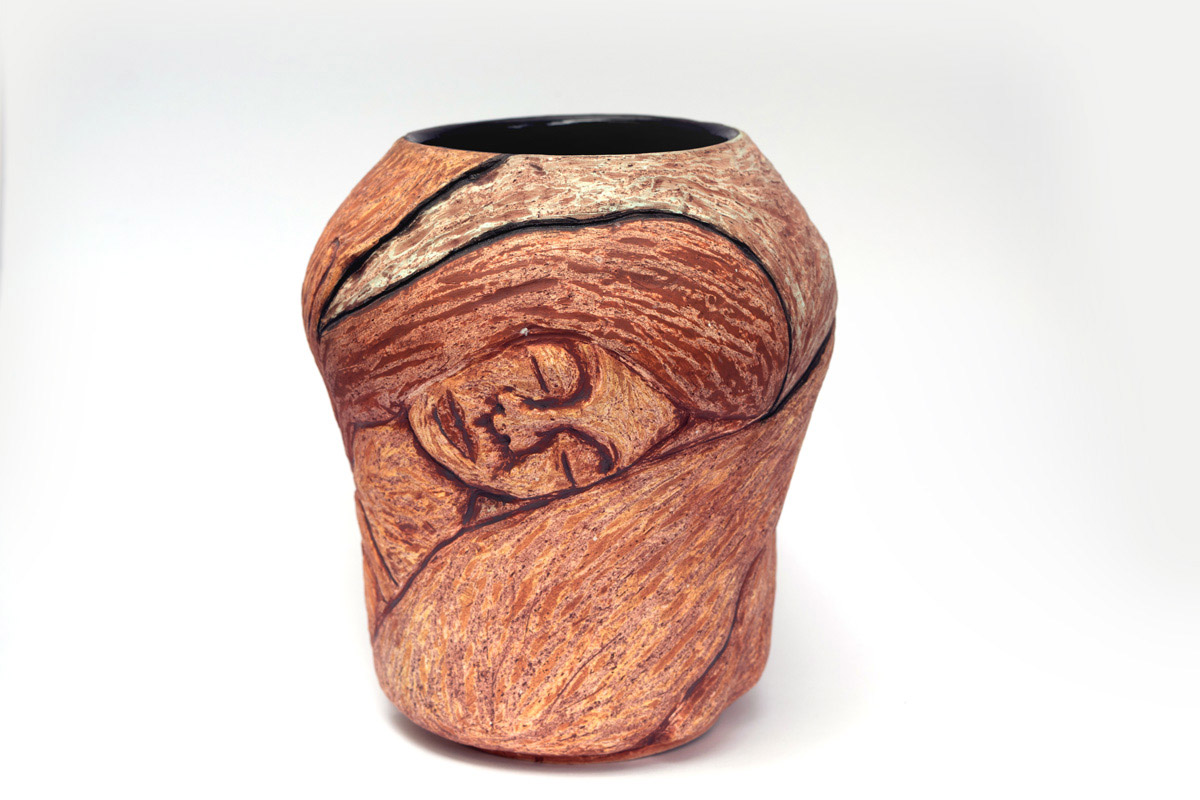 Woman Landscape
Carving clay is one of the parts that I enjoy the most when I work in ceramics. It is an expression of power, and also an extraction of something.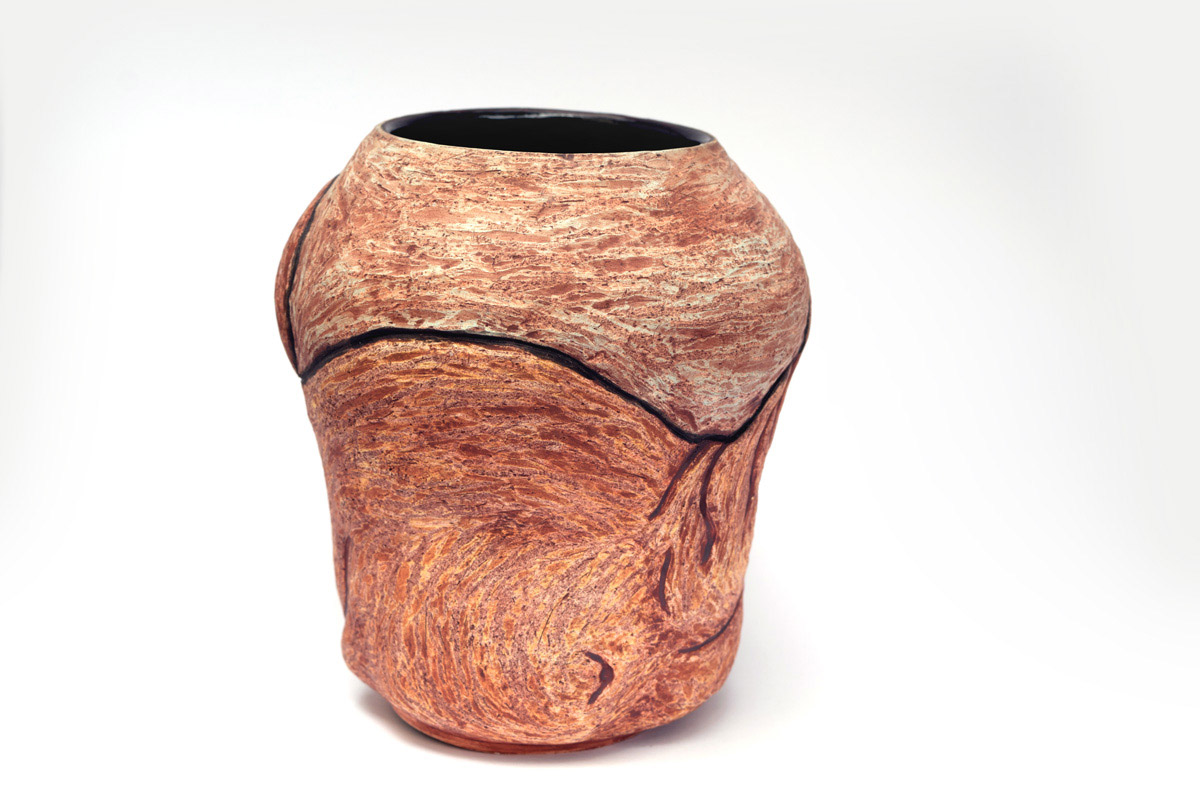 Women of Water
The sculpture depicts a laying woman resting. Like mother nature that looks like a landscape, this woman is a representation of a life that invites to observe.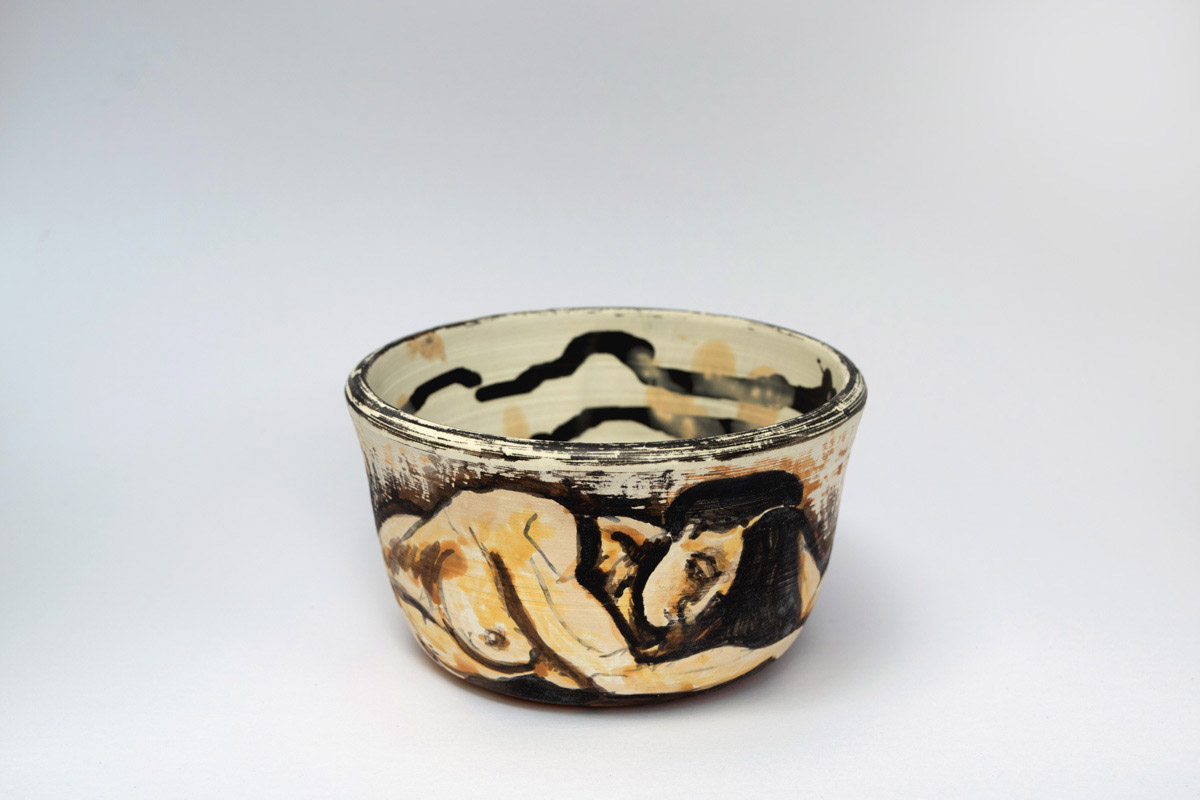 Resting Woman
Vessels, bowls, jars, among others, inspire me because of their ability to be collectively functional and beautiful.